Hello Friends,
August ushered in a slower pace on pasture and allowed me to launch and ship the Basics of Raising Sheep on Pasture. The heat was extreme and we had little or no rain, but (remembering last year's drought) I reserved some pasture in prep for another dry spell. Here is a look at August!
​
​I also want to issue a quick apology! Over the past couple of weeks those who ordered sheep supplies have experienced delays in shipping. I typically ship my sheep supplies within 1-2 business days, but with the Book Pre-order, a few of those orders were lost in the influx. My shipping helpers and I have caught up and plan to be back on track with supplies shipments this week.
The Sheep are doing amazingly well in the dry heat. The Dorper is built for drought conditions, so they are having no trouble sailing through the dry spell!
We have had little rain and triple digits for 6 weeks straight. The good rains this spring allowed me to put some pasture in reserve for the dry spell!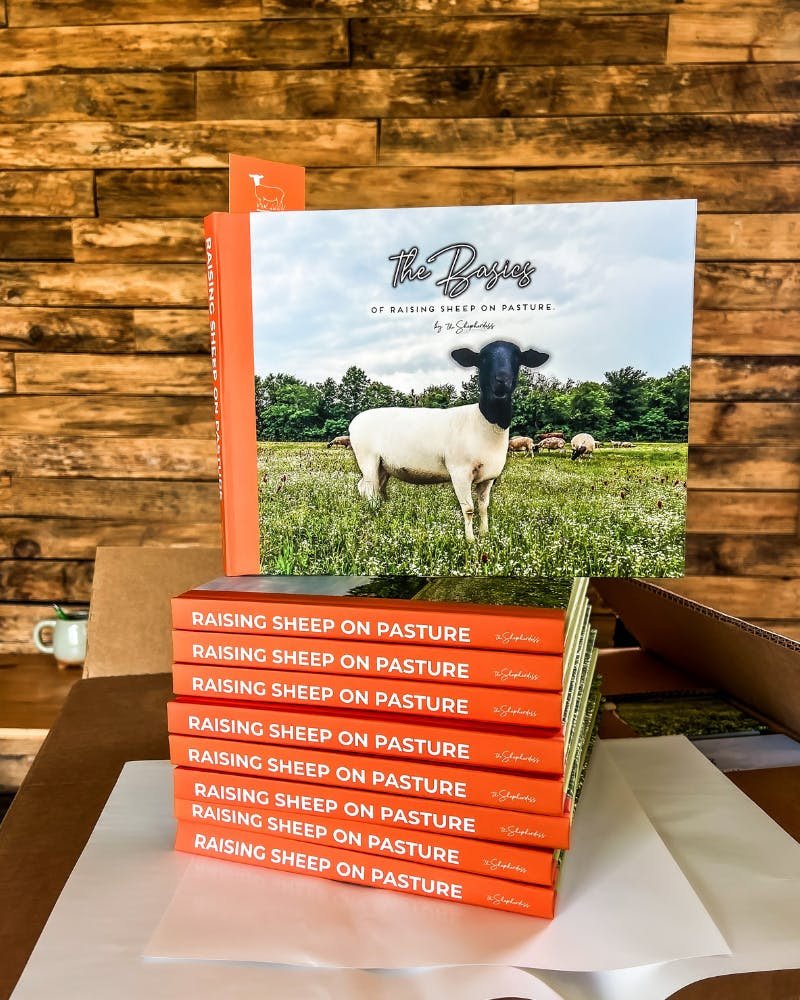 My book: The Basics of Raising Sheep on Pasture has launched and is shipping now!!! I am so grateful for your response to this book.
My incredible family jumped in to help fill your orders!
I really hope this book helps to soften your learning curve and hasten you to a pleasurable, profitable experience with sheep!
I have a NEW SHIRT AVAILABLE! Probably one of my favorites yet :).
I am so grateful for your continued support! I look forward to seeing you again next month :).
-the Shepherdess
"Know ye that the LORD he is God: it is he that hath made us, and not we ourselves; we are his people, and the sheep of his pasture." Psalm 100:3
---
Are you looking for pasture raised sheep to buy? Check out my pasture based breeder directory!