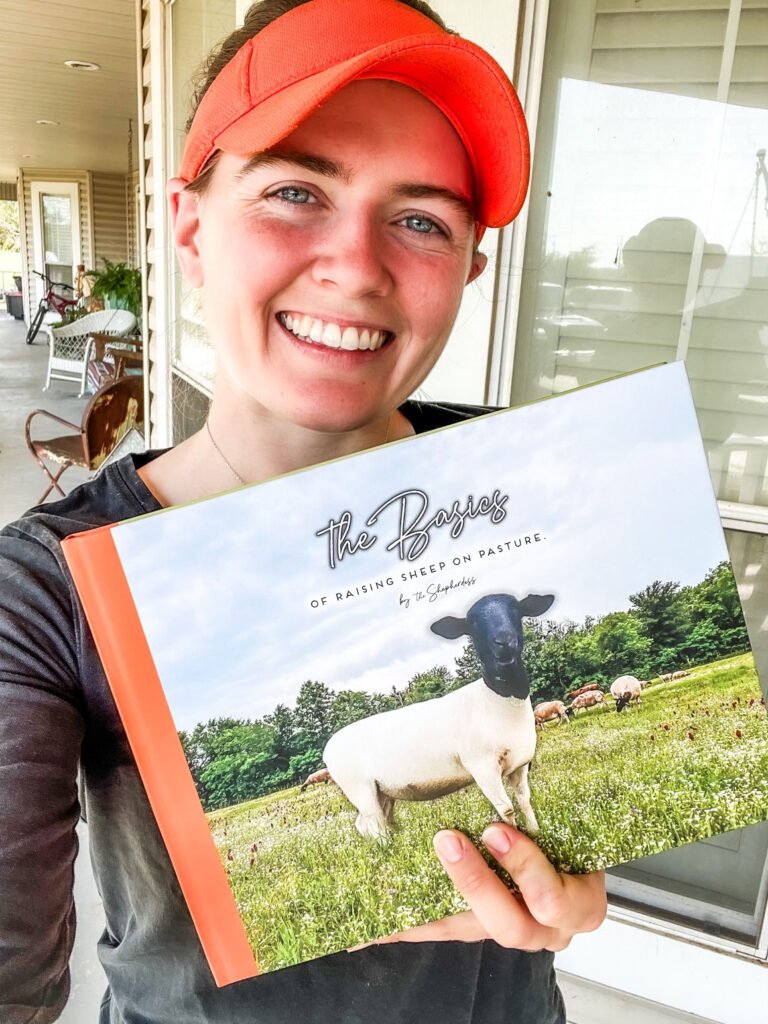 The Basics of Raising Sheep on Pasture has 2 chapters for shepherds who are starting on low quality pasture. Here is a look at those two chapters!
Chapter 8 covers Supplement Options for sheep on low quality pasture:​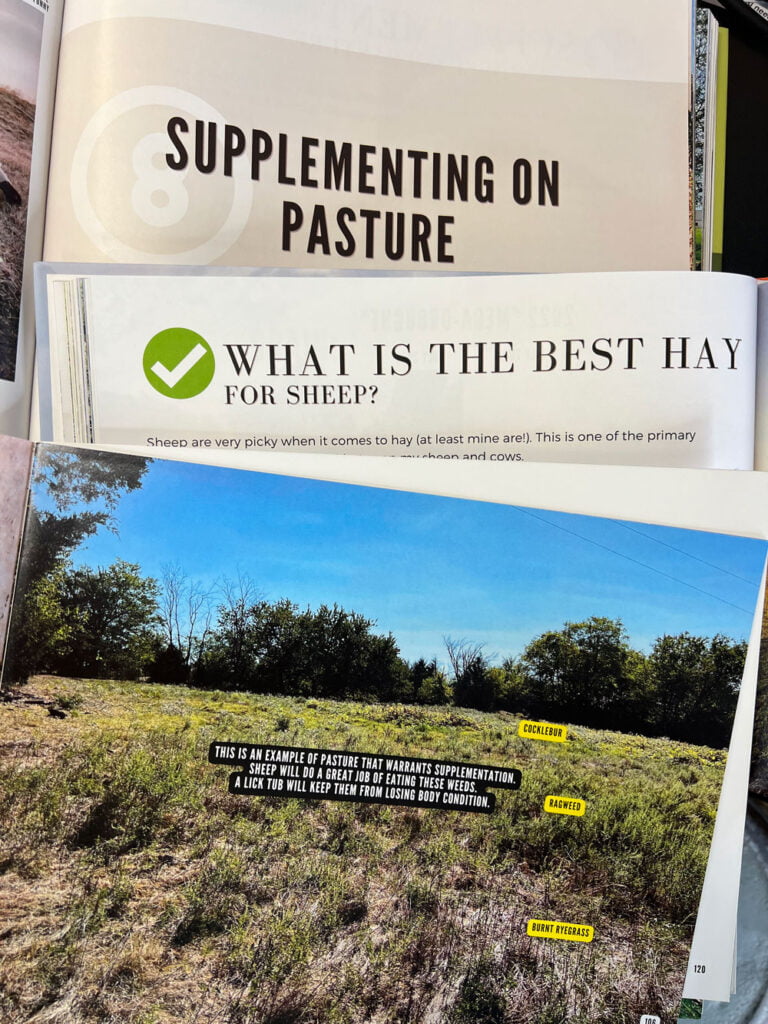 Chapter 9 covers Easy Ways to Improve Pasture Quality: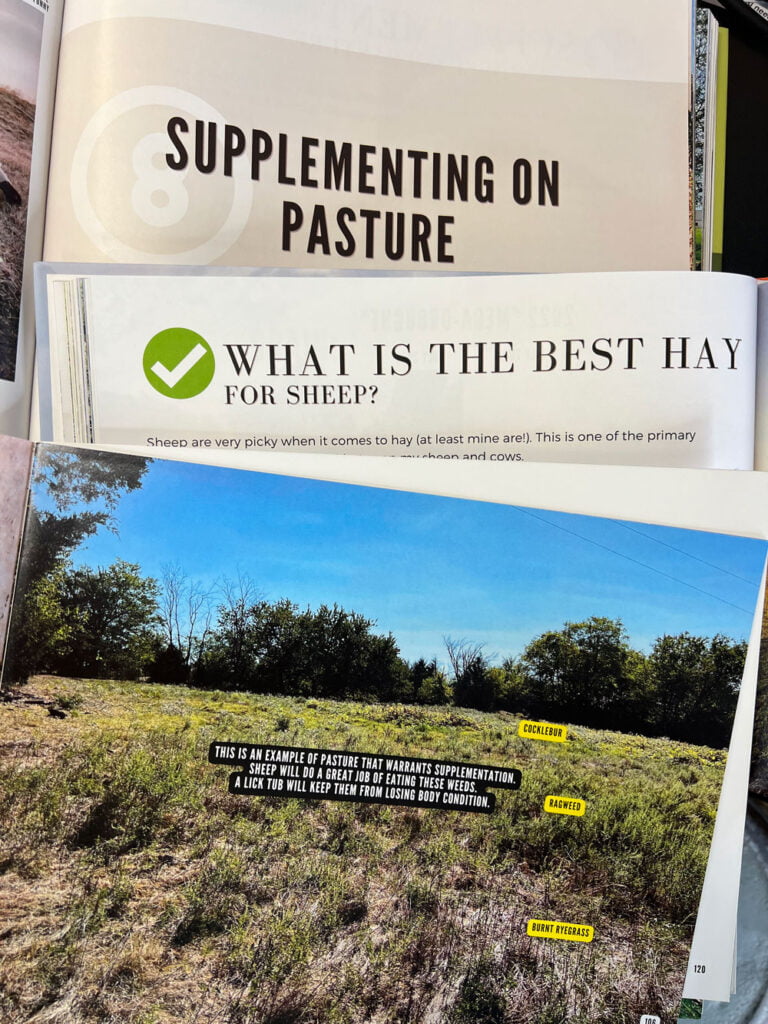 The advance copies came in from the printing press today!!! I am so excited about how the final book looks… We plan to start shipping them to you on September 6th!
About the book The Basics of Raising Sheep on Pasture:
Raising sheep on pasture requires a basic understanding of pasture management, breeding & lambing, and mitigation methods for common disease. I walk the beginner shepherd through each aspect; sharing vivid pictures, easy to follow instruction, and personal stories from my own journey with sheep.
This is a book best suited for beginner sheep farmers raising sheep on 30 acres or less!
---
"And let the beauty of the LORD our God be upon us: and establish thou the work of our hands upon us; yea, the work of our hands establish thou it." Psalm 90:17