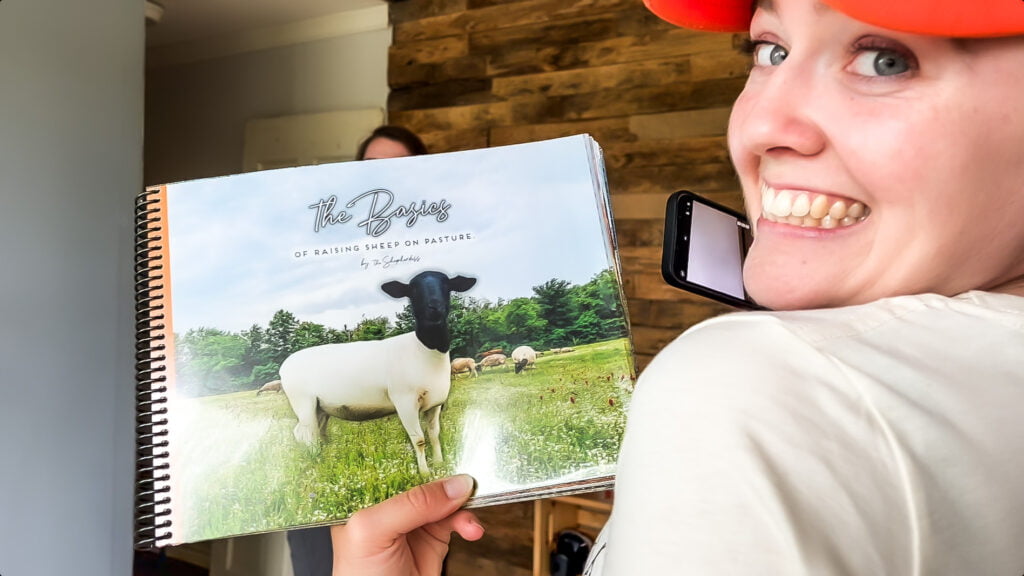 If I can be honest I was really really nervous (even shaking a little) when I launched pre-order yesterday morning.
​
I am self-publishing this book.
​
All production and distribution costs have to be paid in full and those costs crept into 5-figures for this project.
​
It was a real risk… but I felt really strongly that this was a book that beginner sheep farmers needed.
​
It was my goal with a 9 day pre-order to be able to cover costs.
​
Within 9 hours you purchased enough books to cover the of the production.
​
THANK YOU for supporting this effort. I am overwhelmed with gratitude.
​
-the Shepherdess
---
About the Basics of Raising Sheep on Pasture (Hardcover Book)
​Raising sheep on pasture requires a basic understanding of pasture management, breeding & lambing, and mitigation methods for common disease. I walk the beginner shepherd through each aspect; sharing vivid pictures, easy to follow instruction, and personal stories from my own journey with sheep.
If you want to know what kind of info I provide through this book, here is a look at the table of content!
"And let the beauty of the LORD our God be upon us: and establish thou the work of our hands upon us; yea, the work of our hands establish thou it." Psalm 90:17