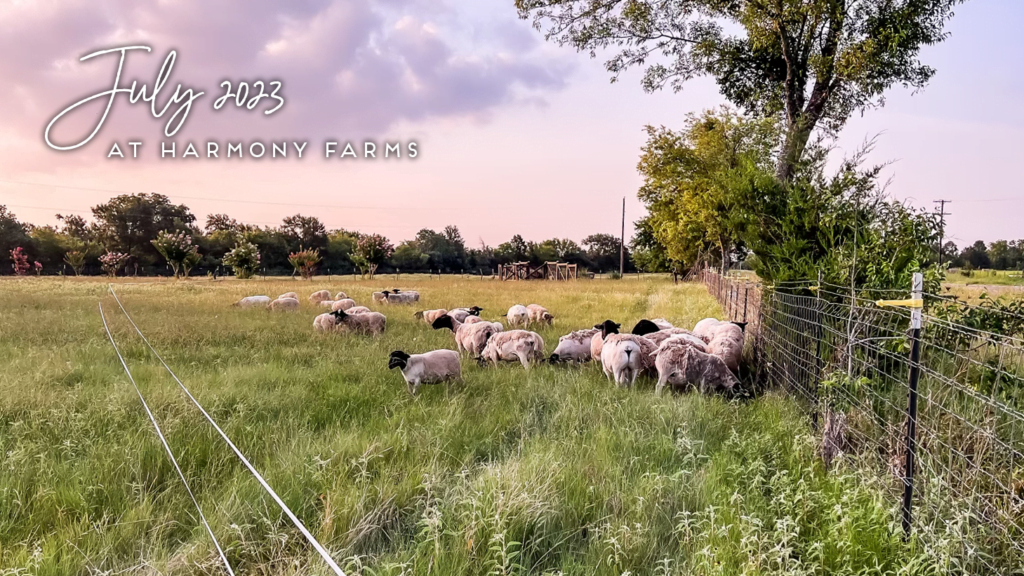 Hello Friends,
I am excited for August… but I don't want to bypass a July Farm Update! July started out pretty rough. I lost a few ewes and spent some time doctoring my late-born lambs. Despite a rough start, July ended beautifully. I hope you enjoy a look behind the scenes!
I am adding breeders to the Shepherdess Breeder Directory! If you are shopping for pasture raised sheep, that is the place for you!
I was able to stock up on square bales for the winter. I am grateful for the good rainfall which has made hay more easily accessible this year!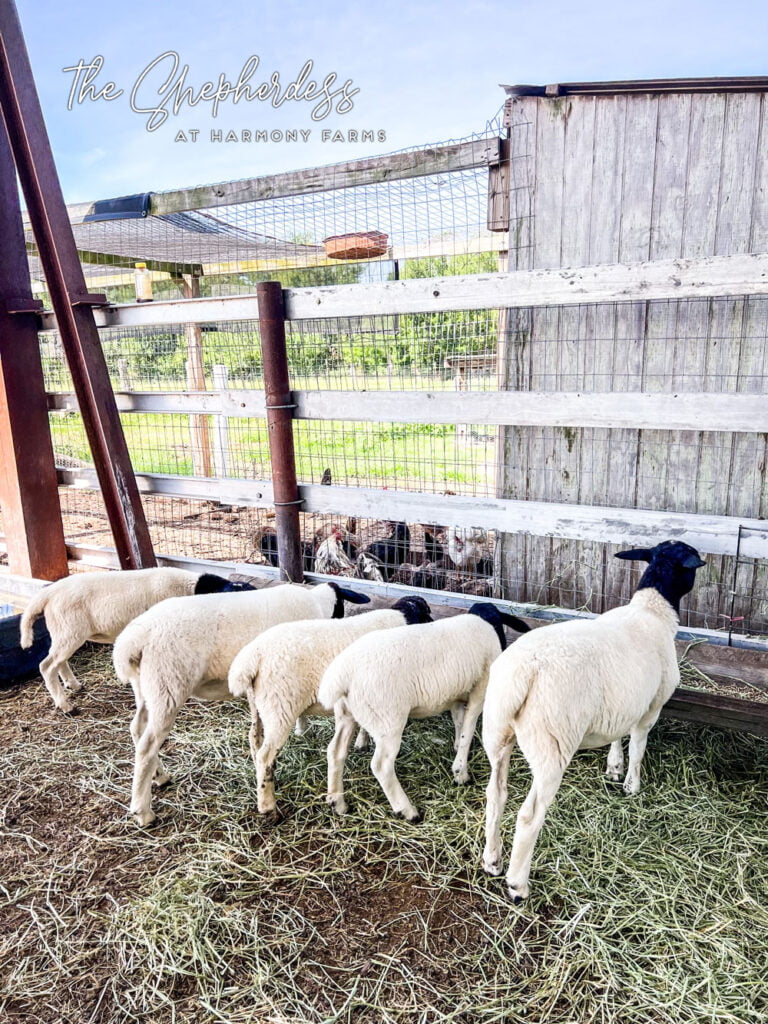 The amazing rainfall is nothing to complain about, but it did lead to an extended parasite season. I typically rely on the dry heat of July and August to end the season. Sadly, I lost a few sheep during the heavy July rains. As the month wore on, a few lambs (above) continued to struggle with anemia. I weaned them and put them on dry feed, but they continued to struggle….until…
Fellow shepherds referred me to a vitamin supplement (drench) called "Redglo"! This is a product for horses. You must assume all liability when you use for sheep. I drenched each lamb with 5 cc's of Redglo per day for 5 days. Within 2 days I noticed a massive improvement. One little lamb had chronic bottle jaw (fluid buildup as a result of anemia). Within 24 hours of her first dose of Redglo the bottle jaw dissipated! Everyone is on the upswing and I am so happy!!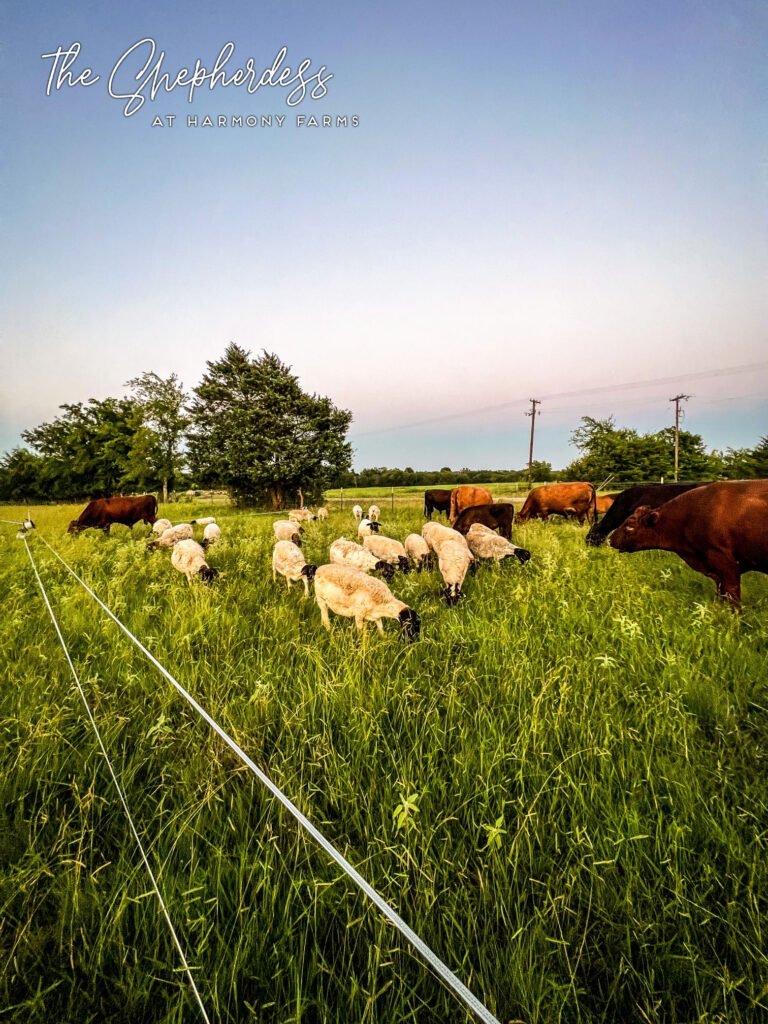 Pasture moves just before dusk! Such a beautiful time.
The final proof of the Basics of Raising Sheep on Pasture… my book is heading to print!!
PLEASE MARK YOUR CALENDARS FOR AUGUST 15th!!!!!!! My new book book, The Basics of Raising Sheep on Pasture is set release at 8am on August 15th! I will be giving away special gifts on launch day, so please watch your email for details as August 15th approaches :).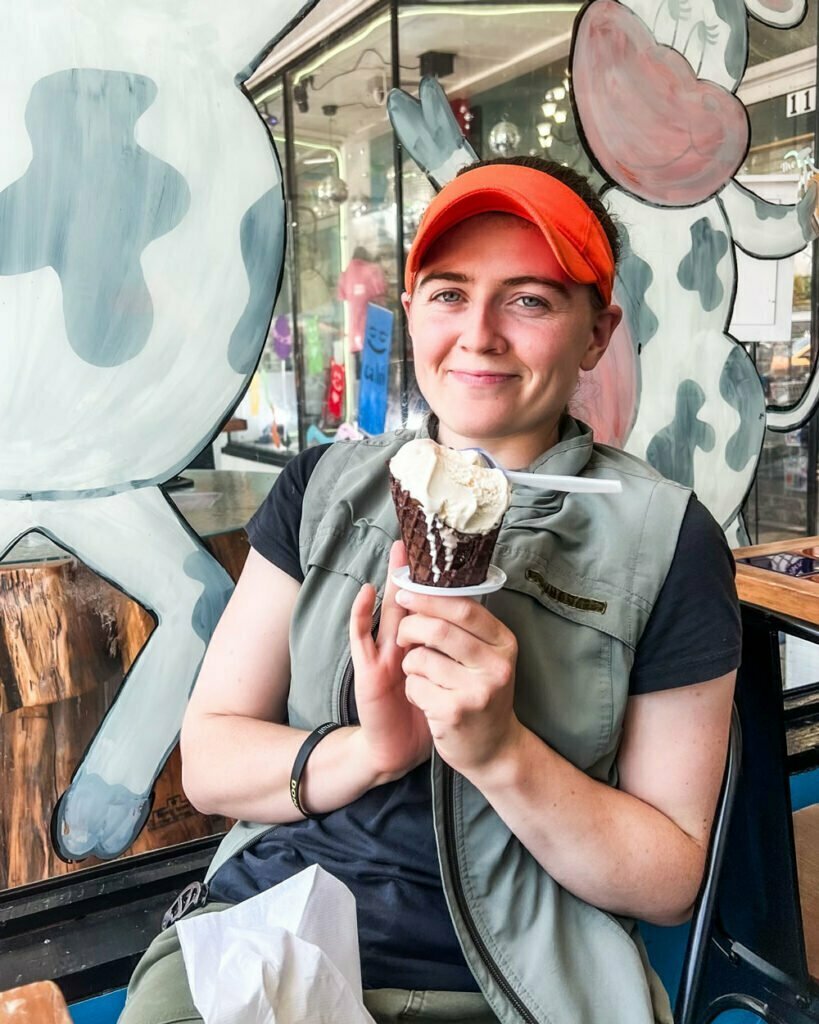 Tired but grateful as July comes to a close. Sometimes life calls for a double scoop of ice cream in the middle of the day… the sheep made me do it ;).
Thanks for your support! I appreciate all of you so much.
-the Shepherdess
Check out this featured farm from the Shepherdess Breeder Directory: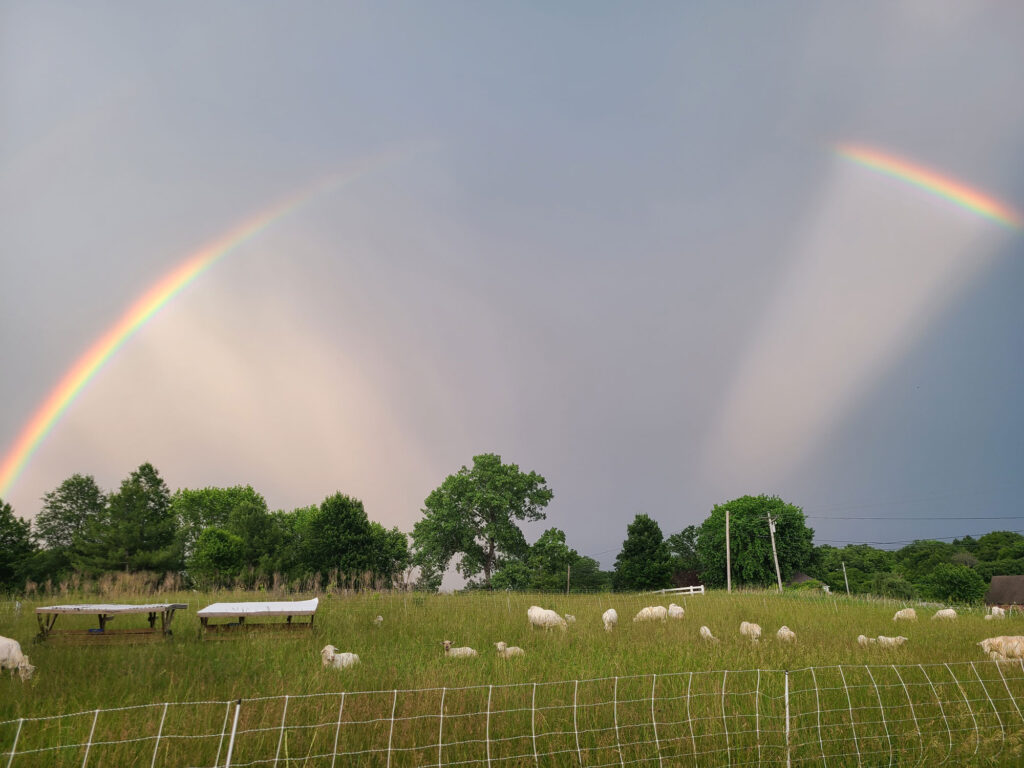 "Fear thou not; for I am with thee: be not dismayed; for I am thy God: I will strengthen thee; yea, I will help thee; yea, I will uphold thee with the right hand of my righteousness." Isaiah 41:10