Hello Farmers!!
It has been a BIG month here at Harmony Farms. We weaned 2021's Dorper Sheep lamb crop in preparation for the August 11th Shepherdess Dorper Lamb sale and completed a flock expansion project! The video above gives you all the details. Thank you for joining me on this journey. Scroll to the bottom for the LIVE ONLINE EVENTS I am hosting this month!
The Good:
I have just completed a 3000 mile trek to bring some of the best Dorper Sheep Genetics back to Harmony Farms. I am now running two lines of genetics here on the farm: a registered flock and a commercial flock. I am so grateful to the Lord for open doors.
​
This month we weaned 2021's Dorper lamb crop! I am so excited about how these little not-so-little lambs are looking. What you see is 100% grass and mom's milk only. We did not grain supplement any of our Spring 2021 lambs!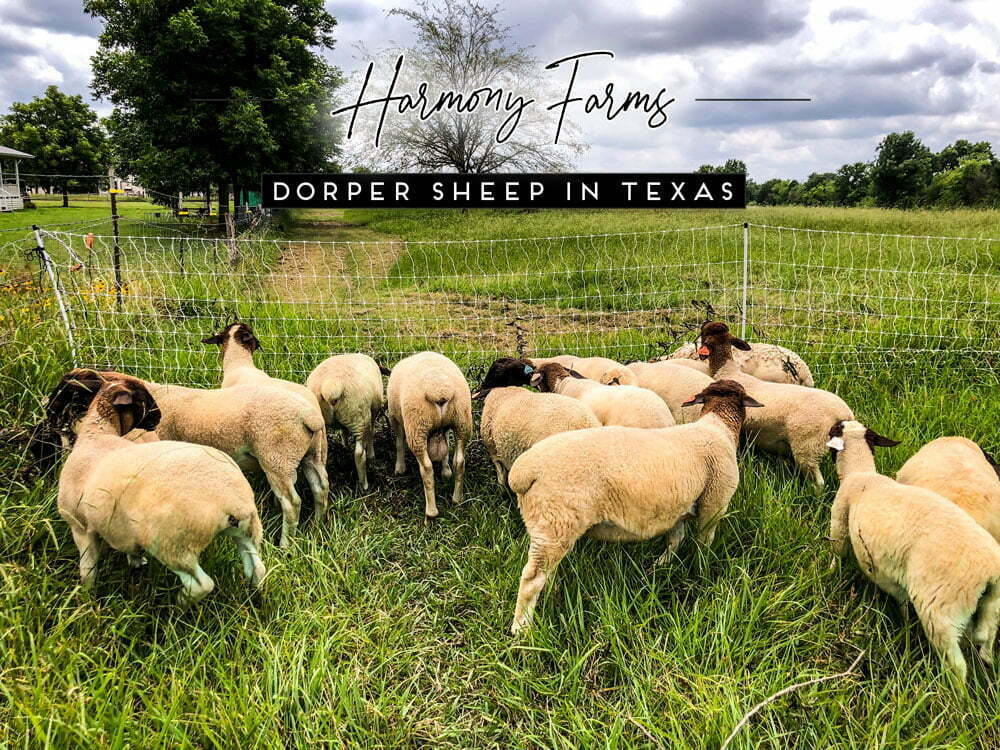 The Challenging:
The workload is heavy right now. Acclimating the new livestock, giving the entire flock their annual pedicure (aka, trimming 140 hooves), and maintaining the daily rotational grazing program… it's been non-stop! I'm enjoying the gift of strong, black coffee and the help of an incredible support group.
Online Events:
​Small Farmer Virtual Meetup with INTEGRAZERS​
​Farm on the Web Workshop: Using Instagram for your Farm Business​
​
Thank you for reading and supporting my work here!
-the Shepherdess"Know ye that the Lord he is God: it is he that hath made us, and not we ourselves; we are his people, and the sheep of his pasture." Psalm 100:3