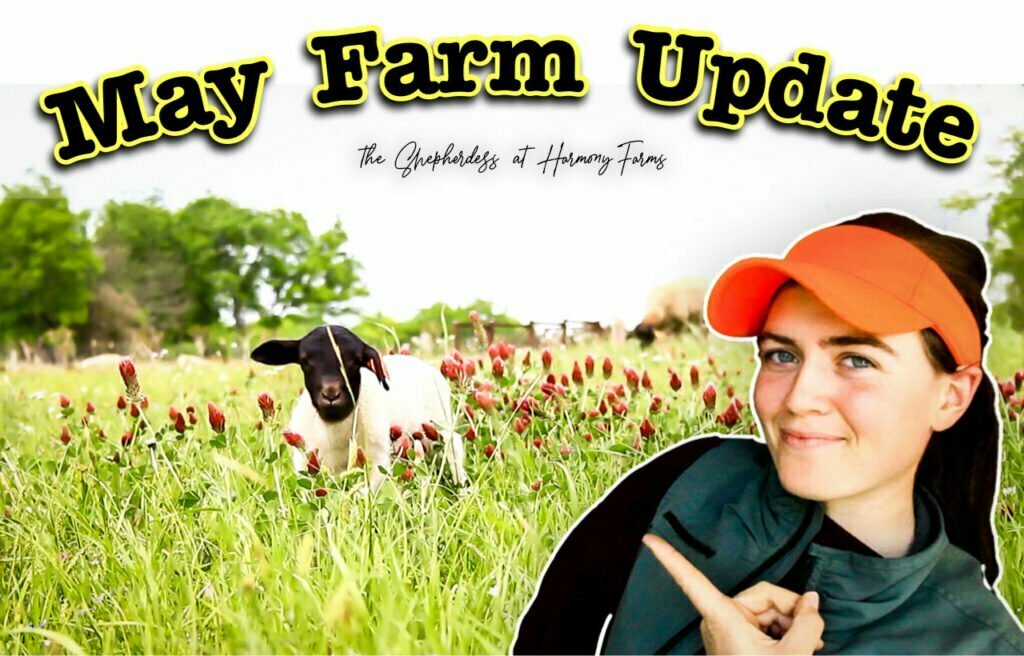 Hello Friends!
It's time for a monthly Harmony Farms update! I have a lot of questions about breeding/live stock availability. I will have 10-12 head available for sale this August, Lord-willing. I have about 4 rams, 6 wethers, and possibly 2 ewes. I will be sending out more info as we approach the date, so please stay tuned!
Scroll to the bottom for a full list of the ONLINE EVENTS I am hosting this month! (Including a LIVE ONLINE EVENT WITH JOEL SALATIN!!!)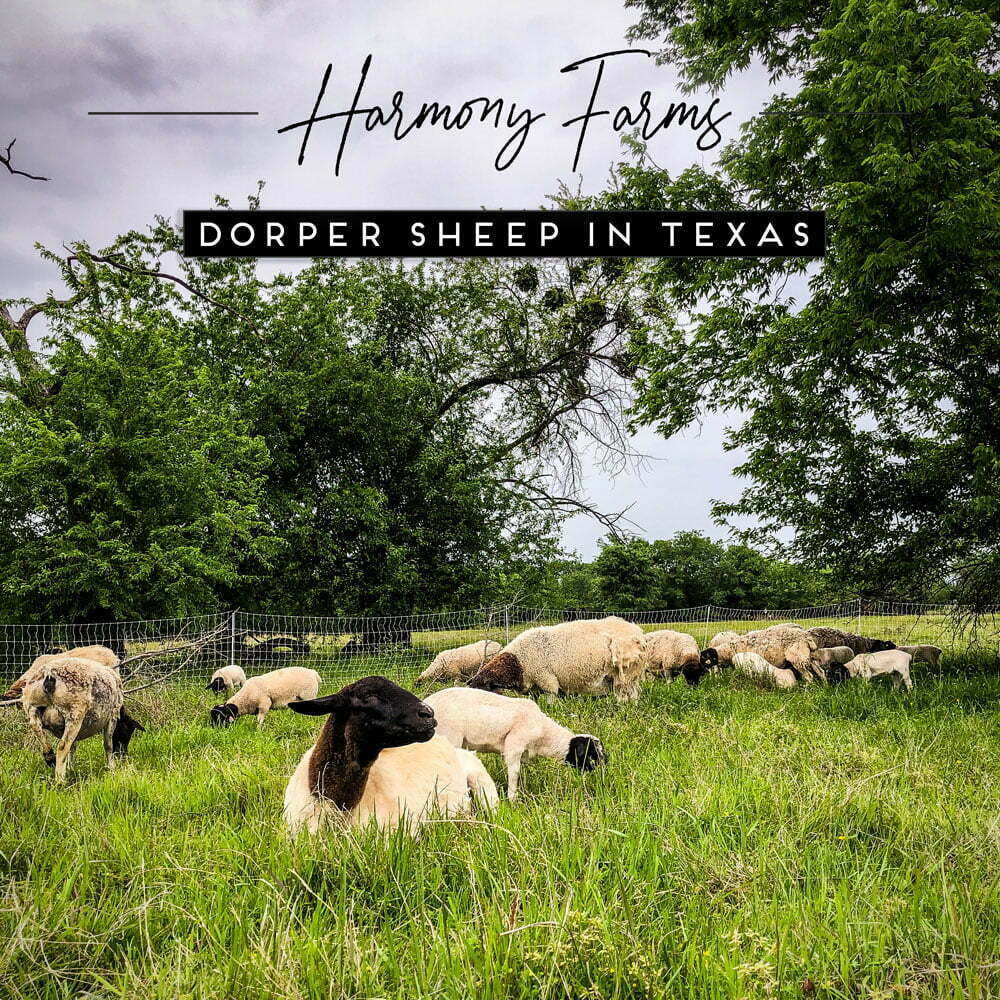 The good:
The grass is back! I am back to moving the flock once a day. I put a pause on this intensive grazing during lambing. Juggling both was edging me toward burnout. Now that lambing is over, I am moving daily. It feels so good to see the flock on a perpetual diet of fresh greens!
The challenging:
I put the HERD in Shepherdess this month. I waited too long to upgrade my charger system and the girls began to jump the line. I finally took a day off to update my fence charger, increasing the power on the line from .22 joules to 2 joules. I also improved my grounding system and all is well (and contained) on pasture! Sheep are smart, keep the lines hot.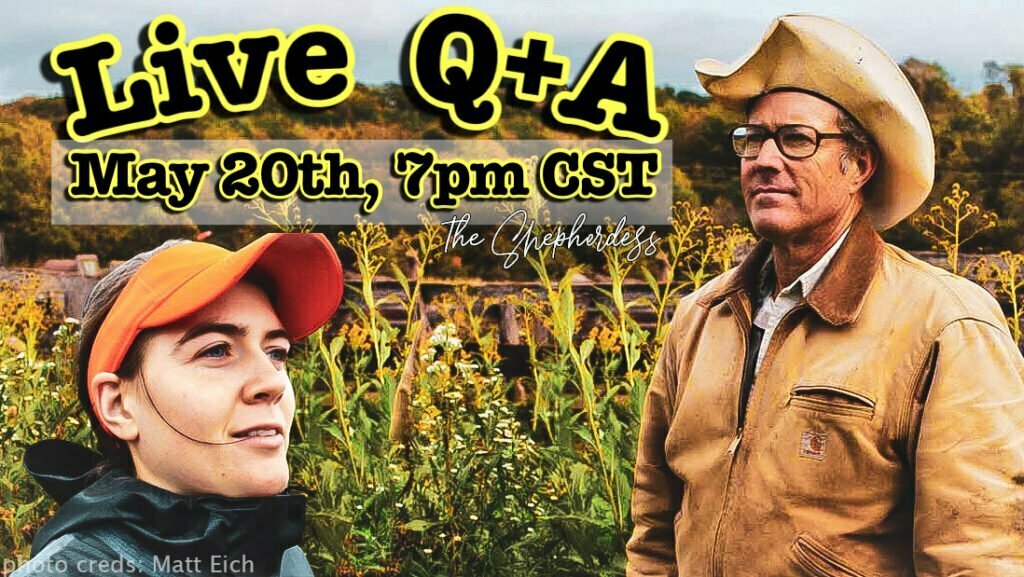 Online events:
May 20th at 7 PM CST: Joel Salatin LIVE Q+A​
May 27th, 7 PM CST: Small Farmer Virtual Meetup​
May 28th 7pm CST: Farm on the Web Workshop (FARM-MERCH EDITION)​
Thank you for reading my May farm update! Be sure to checkout my most recent videos.
-the Shepherdess at Harmony Farms
"Know that the Lord, He is God; It is He who has made us, and not we ourselves…" Psalm 100:3