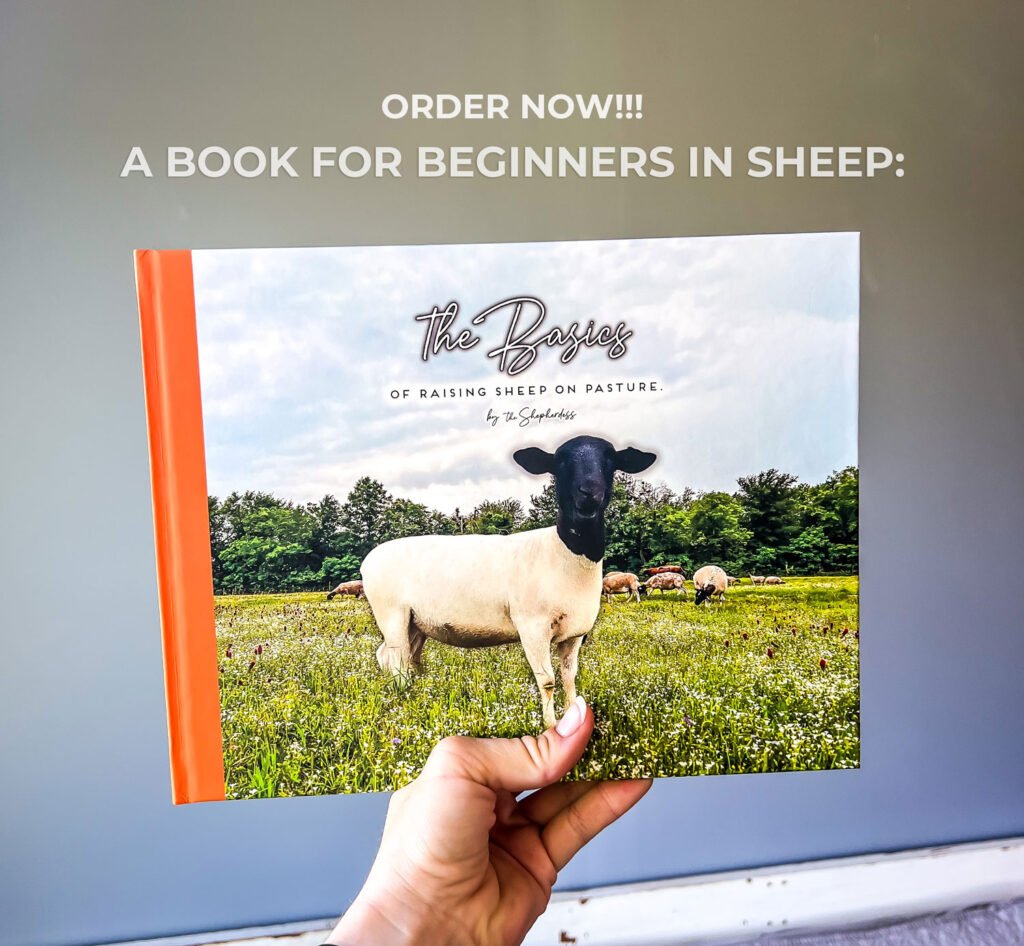 Regenerative Sheep Farming in Australia:
I packed up and left my farm in Northeast Texas and here is why:
I am often asked: does regenerative agriculture and rotational grazing work in desert conditions, or are the benefits confined to areas of high rainfall?
To find the answer I visited Southern California, one of the driest areas in the USA, then flew across the ocean to Australia, the driest inhabited continent on the face of the earth, to bring you a first-hand look at raising sheep on Pasture in desert conditions.
Each sheep farm I visited raises meat sheep on 100% forage, with no grain input, and all with as little rainfall as 8-21 inches per year. What's more is that each sheep farm has developed unique and profitable direct to consumer sales streams. Sales streams necessary to avoid middle-men and commodity sale barns which often squeeze producers out of profits.
This travel and video series was made possible by your support of my new book: the Basics of Raising Sheep on Pasture. My book is for beginners launching their own flock on 30 acres or less. Through it I teach the basics of raising, rotational grazing, and lambing a small flock of sheep.
This series of VIDEOS, which will be releasing between now and December 10th is for you. Because I wanted to use your support of my book to continue to provide a high level of education that will propel you forward as you raise your own flocks: whether large or small.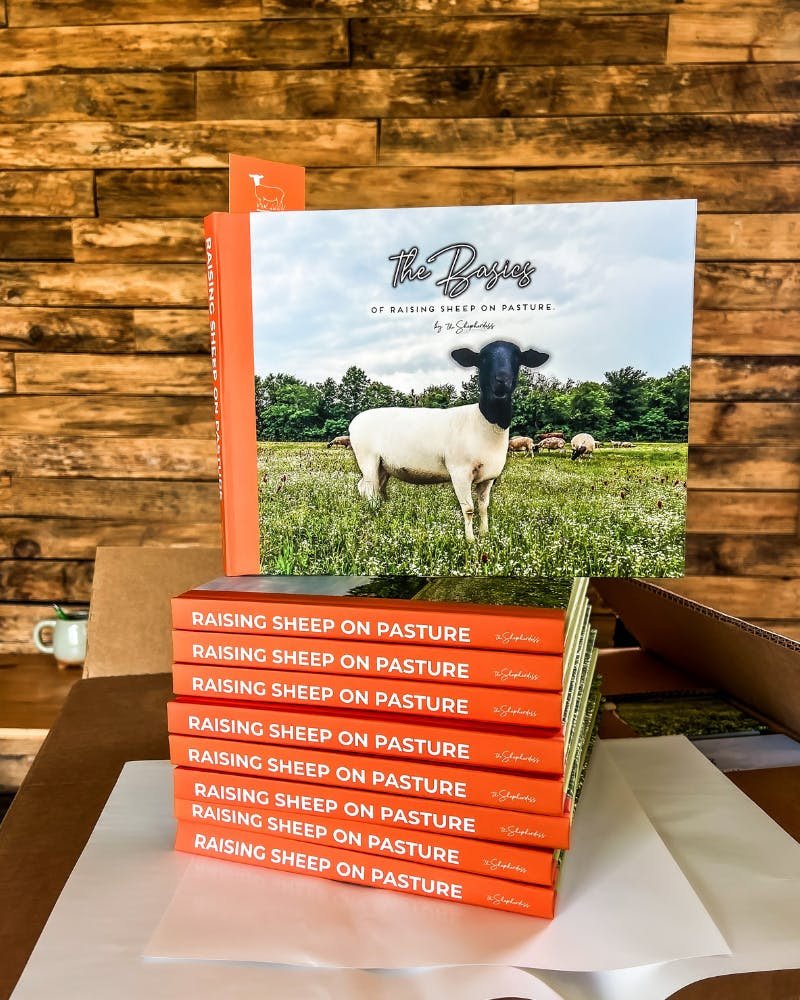 Also, I cam back with a bundle of souvenirs from Australia for one of you. Just hit the thumbs up on this video and leave a comment telling me which of the upcoming episodes you are most excited about! This is for US residents only and I'll pick a winner on December 10th, A few days after I plan to post the final video of this tour.
——
I was able to travel with 3 of my siblings who helped me film at each location.
The trip started at the DFW airport where we flew from Dallas to Los Angeles.
Despite the temptation to stay and stalk celebrities, we exited Los Angeles pretty quickly.
Boek House/Shepherdess Land and Livestock:
We drove to our first film location which was in the Ojai Valley about 1.5 hours north of Los Angeles. I have an entire episode coming on the tour of Shepherdess Land and Livestock, led by Dylan Boeken.
A few of the highlights of this tour include:
-How Shepherdess Land and Livestock uses small ruminants and targeted grazing to mitigate wildfires in southern California.
-How they get paid to GRAZE thousands of sheep via these contract grazing agreements.
-How Dylan runs a thriving direct to consumer forage-fed lamb business in Ojai Valley just 3 years after launching into agriculture and without owning any land.
The full episode from Ojai Valley is scheduled to Release December 7th here on the channel, so be watching for it because there is SO MUCH amazing information on both grazing in a brittle environment and marketing lamb. At each stop I did a reverse book signing and asked each ranch managers sign my book, I am so excited to see how many signatures this copy will accumulate over the next few years.
We had one extra day to enjoy Southern California. We had the most incredible accommodations, thanks to the generous sponsorship of the Ojai Retreat. The retreat is just a quick 1.5 hour drive east of Los Angeles and is incredible getaway.
Flight time from LA to Brisbane was 17 hours 55 minutes, with one layover in FIJI, which was pretty exotic. Lots of guys in skirts.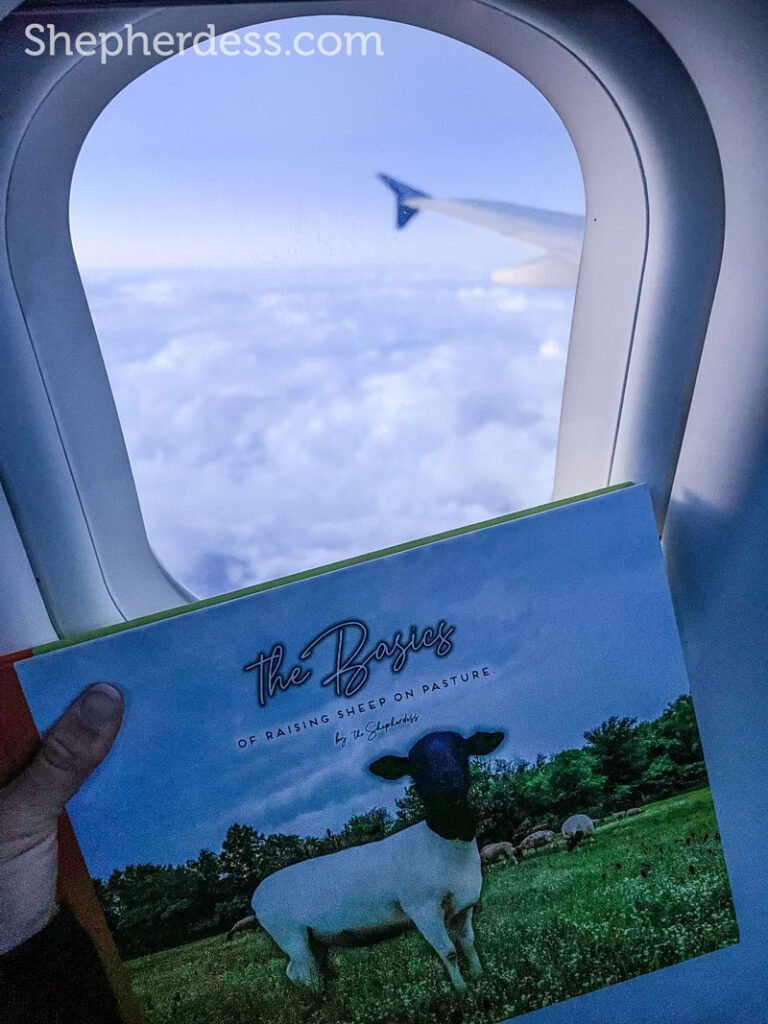 They served us three meals onboard, which really helped with our food budget, but not enough to justify the acid indigestion they produced, so we opted out of the airplane meals on the flight home. 🙂
Then, after 17 hours and 25 minutes, we landed in the land down under and took our first steps onto international soil and broke into our food budget to enjoy an Australian trademark.
Bellevue Dorper and White Dorper Stud:
We headed inland to our farm tours after a few days on the Gold Coast. The first stop was Millmerran at the incredible Bellevue Dorper Stud. Stud is the Australian term for a registered breeding stock operation. Sophie's family transitioned from a Merino wether operation, to a Dorper Stud about 20 years ago. The transition was a smashing success in light of the failing value of wool as a commodity and the rise in popularity of the Dorper as a shedding hair breed.
A few of the highlights of this tour include:
-Seeing the Bellevue Dorper Genetics that produces award-winning carcasses on FORAGE ONLY.
-Watching Bellevue masterfully coordinate their annual Stud sale.
-Learning about how Sophie transitioned the farm from conventional to organic agriculture 15 years ago.
-Getting a look at what forages are keeping the flock in amazing condition despite an extreme drought, wherein they have seen less than 8" of rain in the entire year.
The full episode from Bellevue Dorper is scheduled to Release December 1st here on the channel, so be watching for it because there is SO MUCH amazing information shared.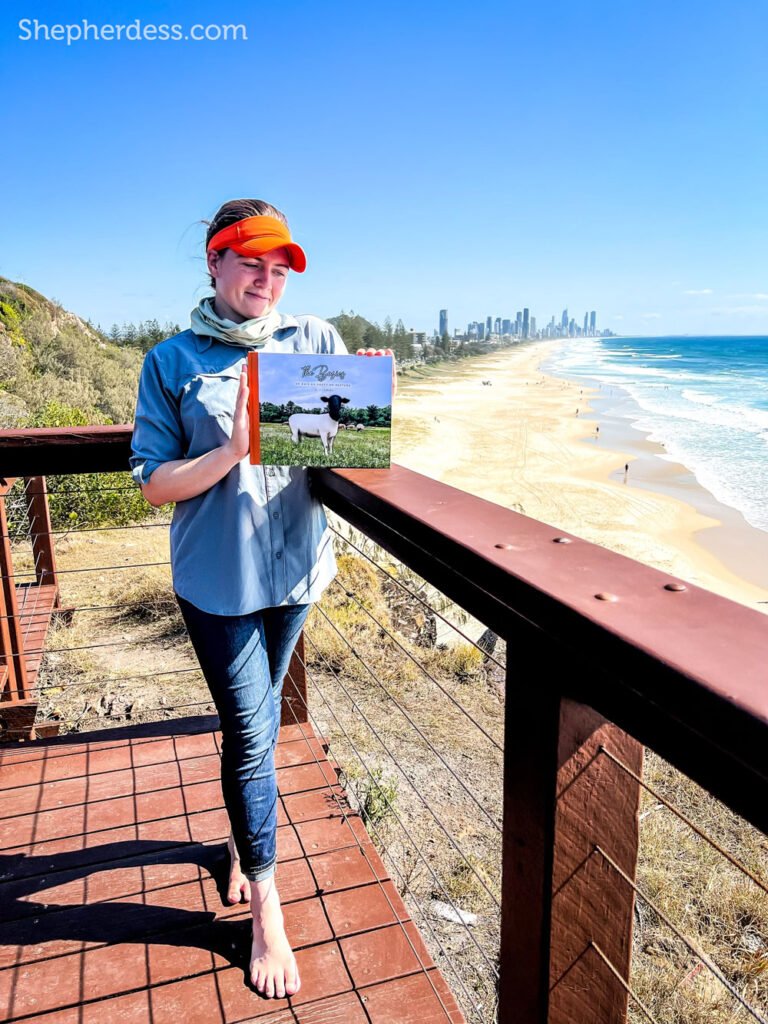 Our final farm tour of the trip was Macintyre Brooke Lamb. The name of this farm manager was also Sophie. Sophie and her husband are first Generation farmers, raising Australian White Sheep and marketing the meat direct to consumer. They market and sell through their website and newsletter using a boxed lamb format. Amazingly, Macintyre Brooke sells out of it's fresh boxed lamb every month. This is an incredible bright spot for Sohpie and her family, BECAUSE
Between drought and inventory surplus, the Australian Sheep industry is taking a huge hit in 2023. Many Australian ranchers are citing that it is close to becoming more profitable to slaughter and bury their sheep, than to pay the transport fees to market. It's a very sad time to consider, but Sophie's direct to consumer lamb sales program has allowed her to continue to garner premium pricing on her lamb, even in the most difficult market conditions.
The full episode from Macyntire Brooke Lamb is scheduled to Release on November 24th here on the channel, so be watching for it because there is SO MUCH amazing information shared.
Before Leaving Australia we enjoyed a 10 mile hike through Lamington National Park.
Our final experience was And the third and final was an incredible hot air balloon tour of the scenic rim, sponsored by Hot Air Australia. A gourmet breakfast followed at O'Reilly Vineyard, which made it truly the perfect ending to the trip of a lifetime!
"Every good gift and every perfect gift is from above, and cometh down from the Father of lights, with whom is no variableness, neither shadow of turning." James 1:17