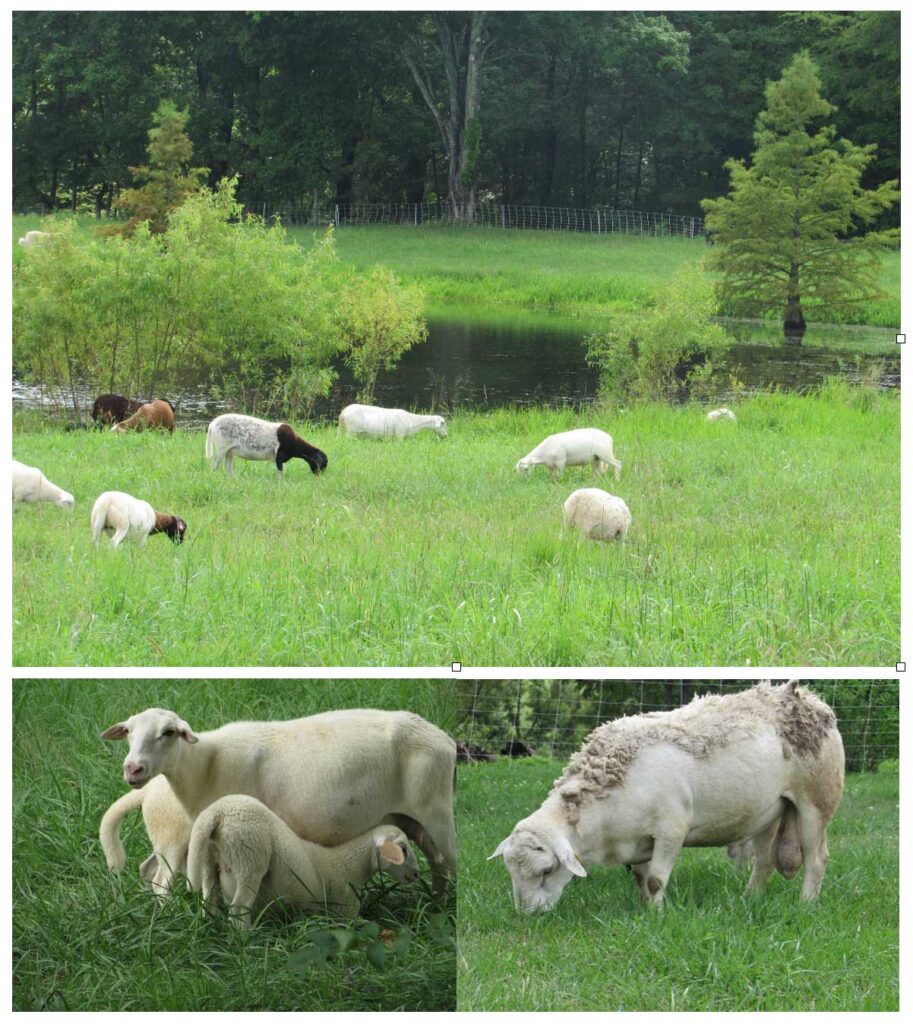 Welcome to our flock of Katahdin/Dorper Sheep! These employees are actively renovating a portion of Southern Illinois that has long been in CRP and then traditionally farmed for a few years after that. From April to December they are given a new slice of sward every other day. January to beginning of April they are provided mixed grass hay. Loose salt and minerals are available free choice as well as plenty of fresh water. Each year in May we expect a pair of lambs from each ewe two years and older or a single if it is a yearling. Tails are not docked, and feet are not wormed or treated. We do not perform a yearly flock deworming, but we do intervene on a single basis as needed. These ill-performing sheep are culled and sent to the sale barn. Adapted to guard dogs and electric net fencing.
Location: Dongola, Illinois 62926
Breed: Commercial Katahdin/Dorper (Hair sheep for meat)
Feed Supplement: 10% or less of their annual diet.
Contact: [email protected]
Phone Number: 5704524639